The problem is with jgmenu, for some reason that I unknown It is bugged.
Searching for a solution I try this and work →
Move for my window manager and mark show hidden folders then I move to
/.config/jgmenu/backup/
I choose the most older folder on backup folder and open it then I open the file and copy the content.
After I click and open on jgmenu : Preferences → jgmenu → edit jgmenu and past the content that I previous copy here and save the file.
Remember that You can comment the actual content of the jgmenu with → #, for test if works or not, I suggest use this to mark all content lines of actual jgmenu, then above past the older backup file if you have one and save and test if work or not.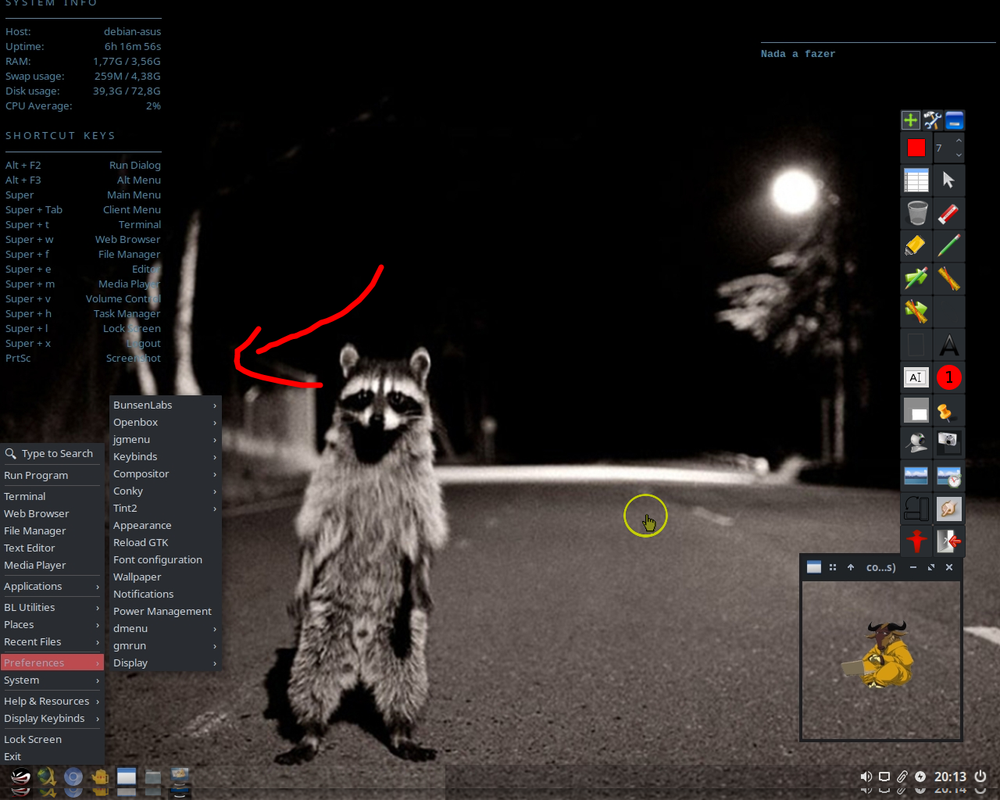 Thanks
Last edited by portaro (2021-07-30 19:15:59)