Haha! It is absolutely cool as hell! 
This installs and works fine? in Debian, though the references are to ubuntu.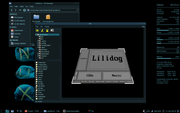 Love the eagle icon and the Icon for the program:)
Usable? Well, no. Not here anyway.
The folders are random. No utility. But just to check it out? oh yeah:)  Try: right-click and then expand on a heavy folder.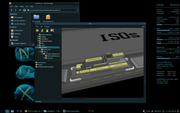 Should try to find a use for this somehow.