Hello friends, thanks to receive me here.
At this moment I use Bunsenlabs Lithium, the system goes well I think but I recently move from Ubuntu to Bunsenlabs (I format my pc).
I am in the process of put programs, config my /home ... .
Now I try to use one simple program that I down from web years ago in my Ubuntu he works well but now in Bunsenlabs I cant find the way to make this work, is a simple executable, isn't a .deb package.
I search on web for the website where I down the package and I cant find it, but I have the .tar.gz file so I upload here to find if any can give me the way to install (run) it →https://easyupload.io/fc68c5
I also take a screenshot fo the problem when I try to execute the file →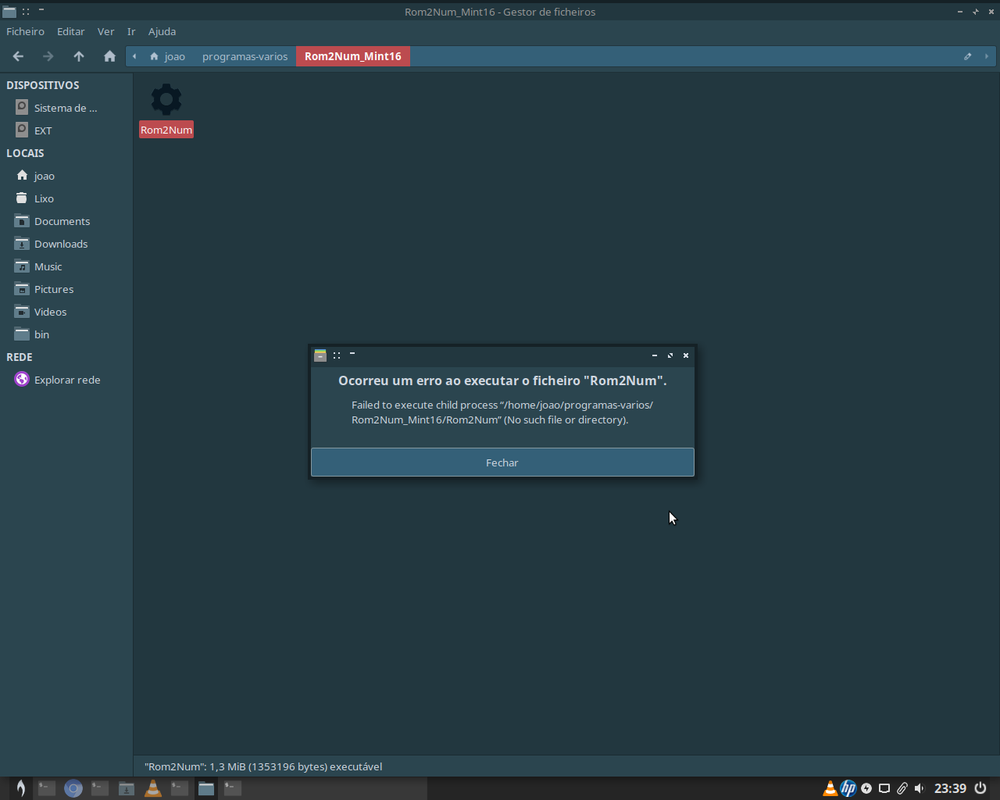 If anyone know some program that do the same work please put here the info, the program does conversions between roman and arabic numbers or arabic and roman numbers.
Thanks
Last edited by portaro (2021-03-18 15:28:07)